Equipment procurement is essential to building a successful Safe Patient Handling program.
Procuring patient-lift equipment may initially seem as straightforward as choosing devices that catch the eye and the interest of end-users. However, creating a nuanced procurement plan that goes beyond the surface can optimize your investments, ensuring each dollar spent is truly transformative.
Organizations often perceive patient-lift equipment procurement merely as a means to offer staff protection against injuries during patient handling. However, this approach overlooks crucial details such as the functional characteristics of various types of equipment (Total Assist, Moderate Assist, and Lateral Transfer Devices), the quantities required to accommodate an average patient census, and the indispensable accessories or "slings" needed for consistent availability of mechanical lifts. These factors are pivotal for a long-term, sustainable Safe Patient Handling and Mobility program.
At the RP Hawkins Group, our focus is to help you understand and decide which patient-lift equipment company aligns best with your program needs. This dedication distinguishes us from competitors who may only affiliate with one specific patient-lift equipment manufacturer. While we agree that equipment should meet a certain quality and standard, our prime objective is to design and implement programs that optimize end-user utilization based on your organization's unique clinical culture. We deliver expert injury prevention insights and align with equipment manufacturers known for supplying high-quality products to our clients.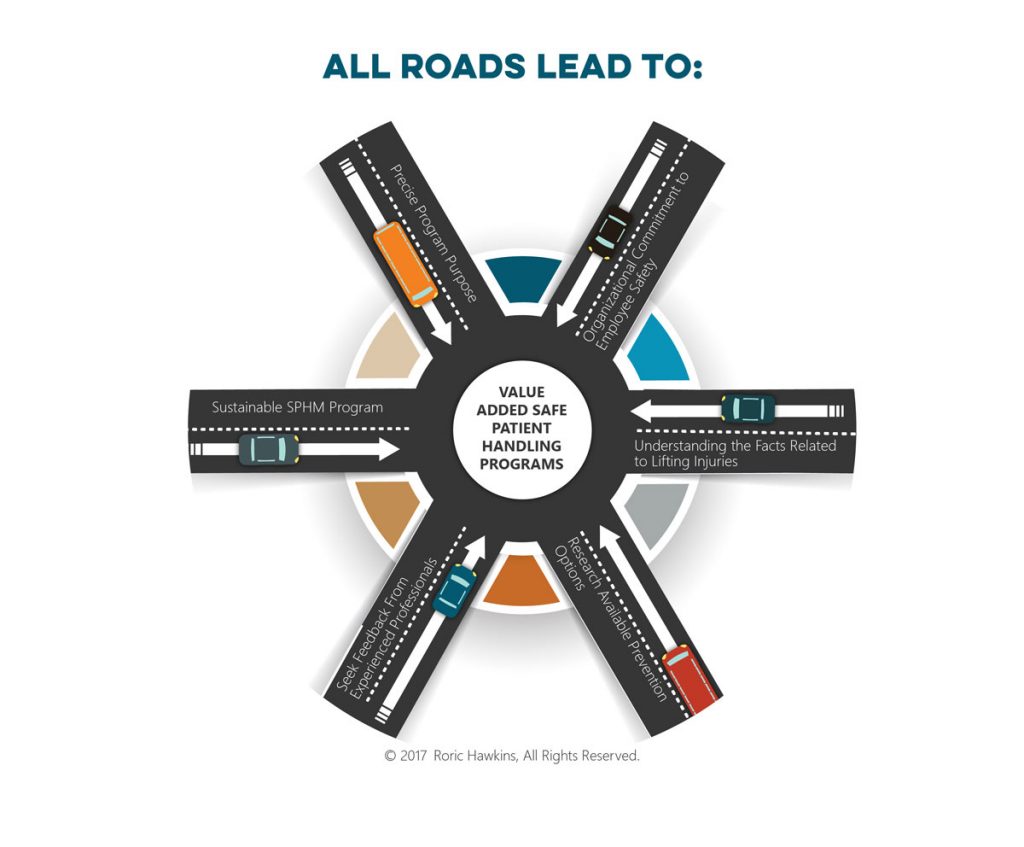 A successful Safe Patient Handling program is more likely when you limit your selection to one, or at the most two, equipment manufacturers. This principle considers the additional workload that such a program imposes on ancillary departments supporting direct patient-care areas. Processes like equipment maintenance, laundering, distribution, and cleaning are simplified when there are fewer product Instructions For Use (IFUs) to navigate.
The certainty that the RP Hawkins Group provides is rooted in our motivation, which isn't selling you patient-lift equipment. Our recommendations stem from thoroughly assessed injury prevention needs. We specialize in strategy development and implement processes that create a successful Safe Patient Handling program.
Ready to revolutionize your patient-lift equipment procurement process? Contact Roric to explore how to acquire the right patient-lift equipment for your organization.