Safe Patient Handling is a unique, two-part program which requires the inclusion and participation of many supporting hospital departments to be effective.
This level of involvement is what makes such injury prevention programs comprehensive. It is common to logically assume that when patient-lift equipment is purchased and placed in clinical areas where manual patient-lifting takes place; associated injuries should at minimum begin to decline, or at best, completely disappear altogether. All too often, this is rarely the case leaving organizations wondering why patient-handling injuries remain consistent post patient-lift equipment investments.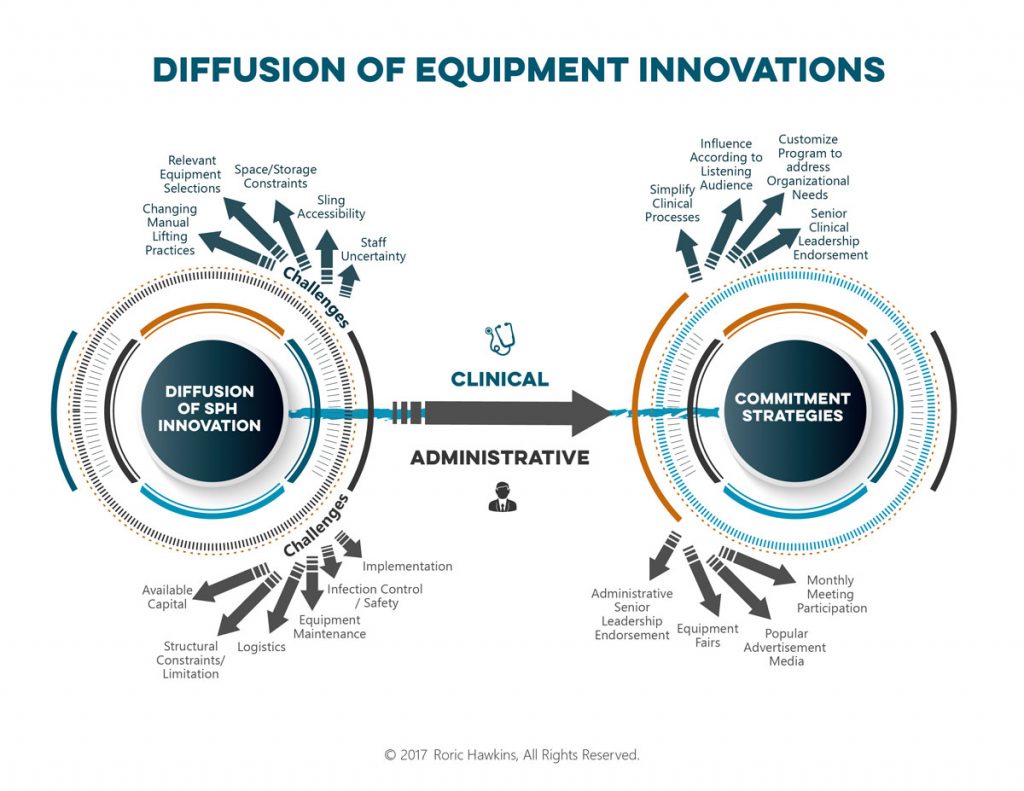 The "Two-Dimensional Process" for which you will commonly hear me refer has everything to do with two separate but equal parts working together to address one common goal, back injury prevention. It is one thing to make patient-lift equipment available to staff, but it becomes a total "game changer" when a structured process with the specific intent to strengthen end-user's commitment to using mechanical lift devices is introduced into nursing practice. The Safe Patient Handling's program process is the distinct difference between equipment that sits stagnant, and equipment which progresses into becoming the organization's standard for lifting patients. Nevertheless, you must have both parts working together harmoniously if it is to be effective.
Found within my Two-Dimensions: Patient-Lift Equipment and Safe Patient Handling Program, are several considerations essential towards maximizing equipment investments. Those concepts include:
1 Appropriation: Applying the right equipment to the appropriate clinical setting
2 Standardization: Sustained equipment utilization through consistent procedural processes
3 Dissemination: passing along pertinent knowledge from close calls and lessons learned
4 Application: Leveraging both positive and negative outcomes to improve patient practice processes that involves patient-lift equipment.
A successful Safe Patient Handling program is more than just having pieces of patient-lift equipment scattered randomly throughout a patient-care organization. Instead, the program represents a well-organized clinical operation centered upon patient-lift equipment supported by methodical utilization processes. Successful outcomes are directly related to understanding how this injury prevention system works, and the organization's ability to form the necessary internal collaborations. My specialty includes assistance in bringing all those pieces together.
Contact Roric to discuss how to transform the success of your organization.